Inflatable Vinyl Equipment Repair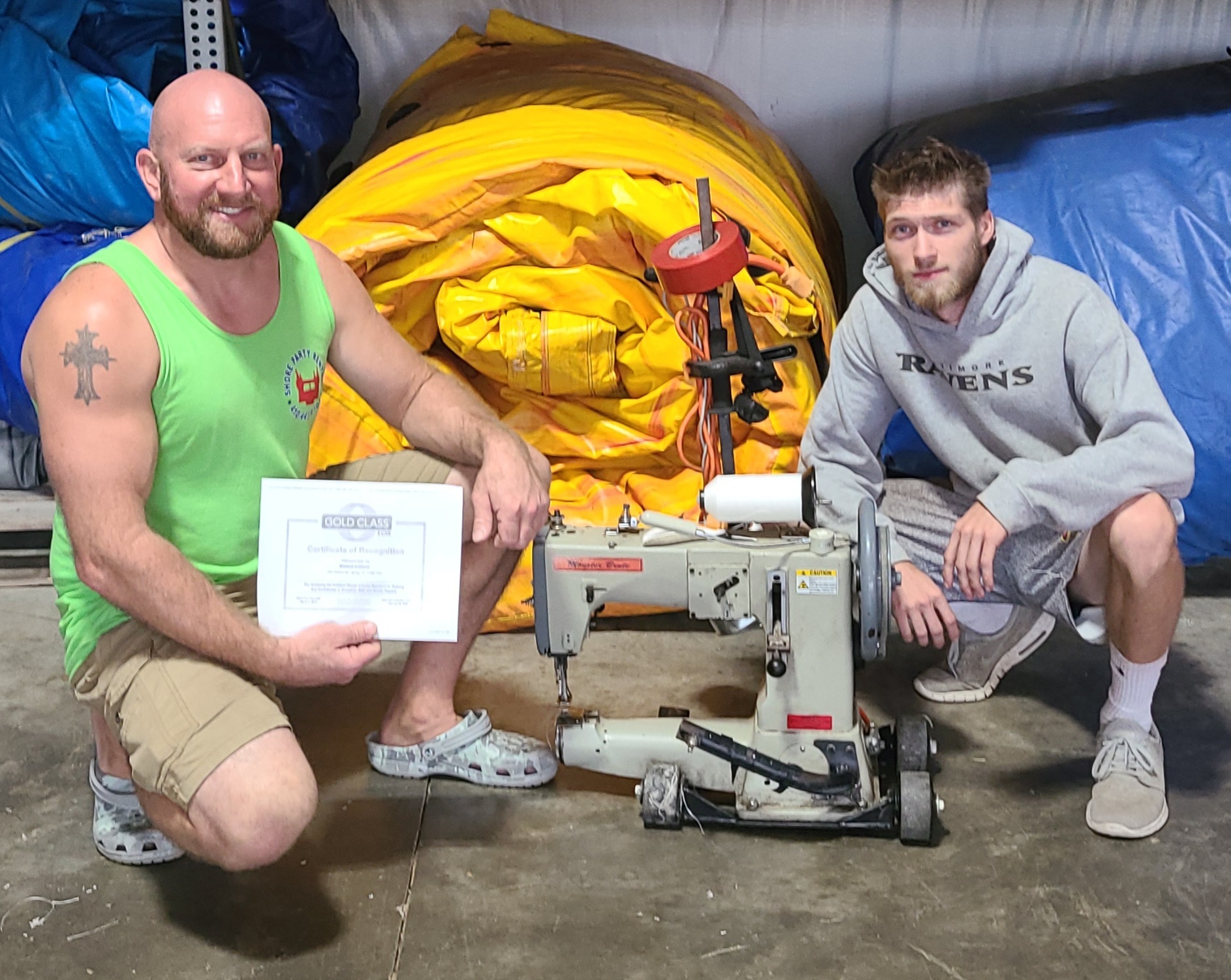 We attended a one-on-one inflatable vinyl equipment repair class at Fix My Inflatable.
I purchased a new heavy duty sewing machine and all the needed repair supplies. We are able to fix torn slide / pool liners, ripped baffles, broke air tube buckles, corner stake hold down straps, ripped netting, zippers, ladder steps and handles. I can do repairs at your shop or mine.
Repair fee is $85.00 per hour plus materials.
Proudly Serving Maryland & Delaware Since 2014
OFFICE: (410) 443-6706
AFTER HOURS EMERGENCY: (410) 490-5654