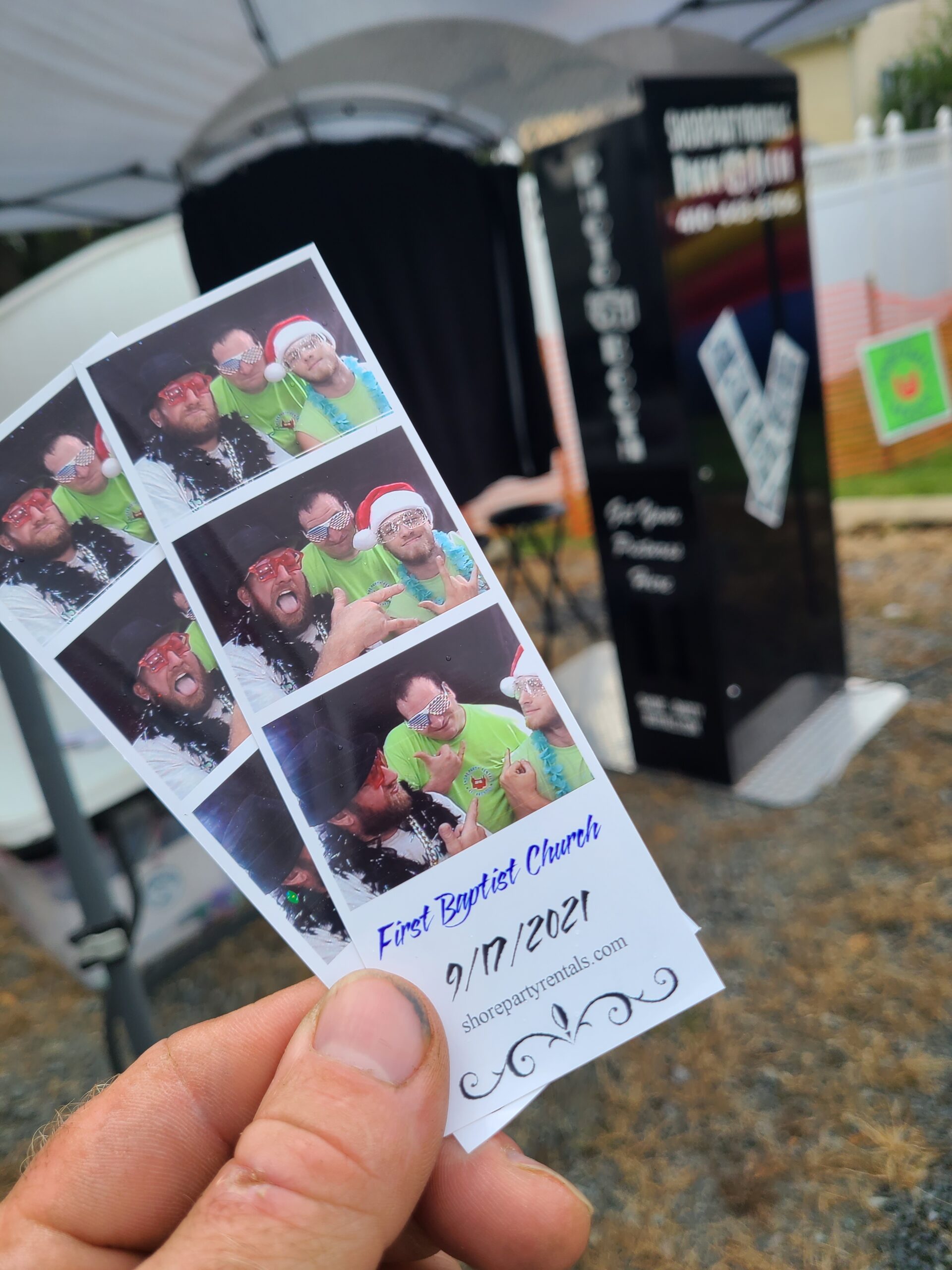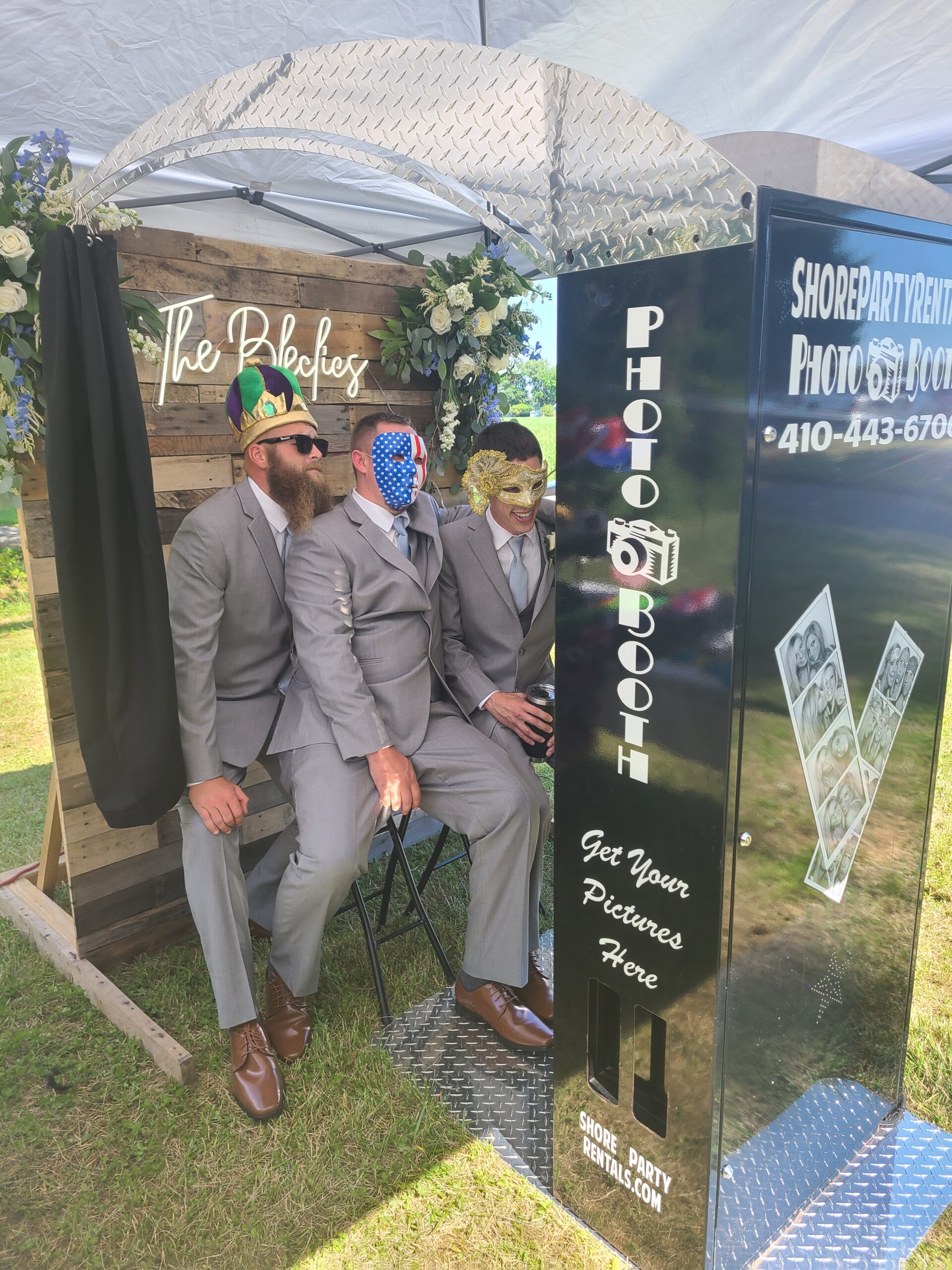 Our photobooths are the life of the party!
They are perfect for any large events like wedding receptions or high school proms and gives the guest a souvenir with the name of your event printed on them. A group of usually 6 can squeeze into our photo booth picture frame!
The rental includes a big box full of silly props, unlimited photos that prints out two duplicate strips each time in your choice of black-and-white or color prints.
One of our staff will stay with the photo booth to ensure smooth operation.
Pricing: $300 for the 1st hour and $100 for each additional hour. Additional delivery fees may apply depending on location.
For wedding receptions we encourage you to get a scrap book that has paper pages (not the plastic laminated kind) And we will collect one strip out of the 2 from each guest, glue it in the book and have them sign or write a personal message to you.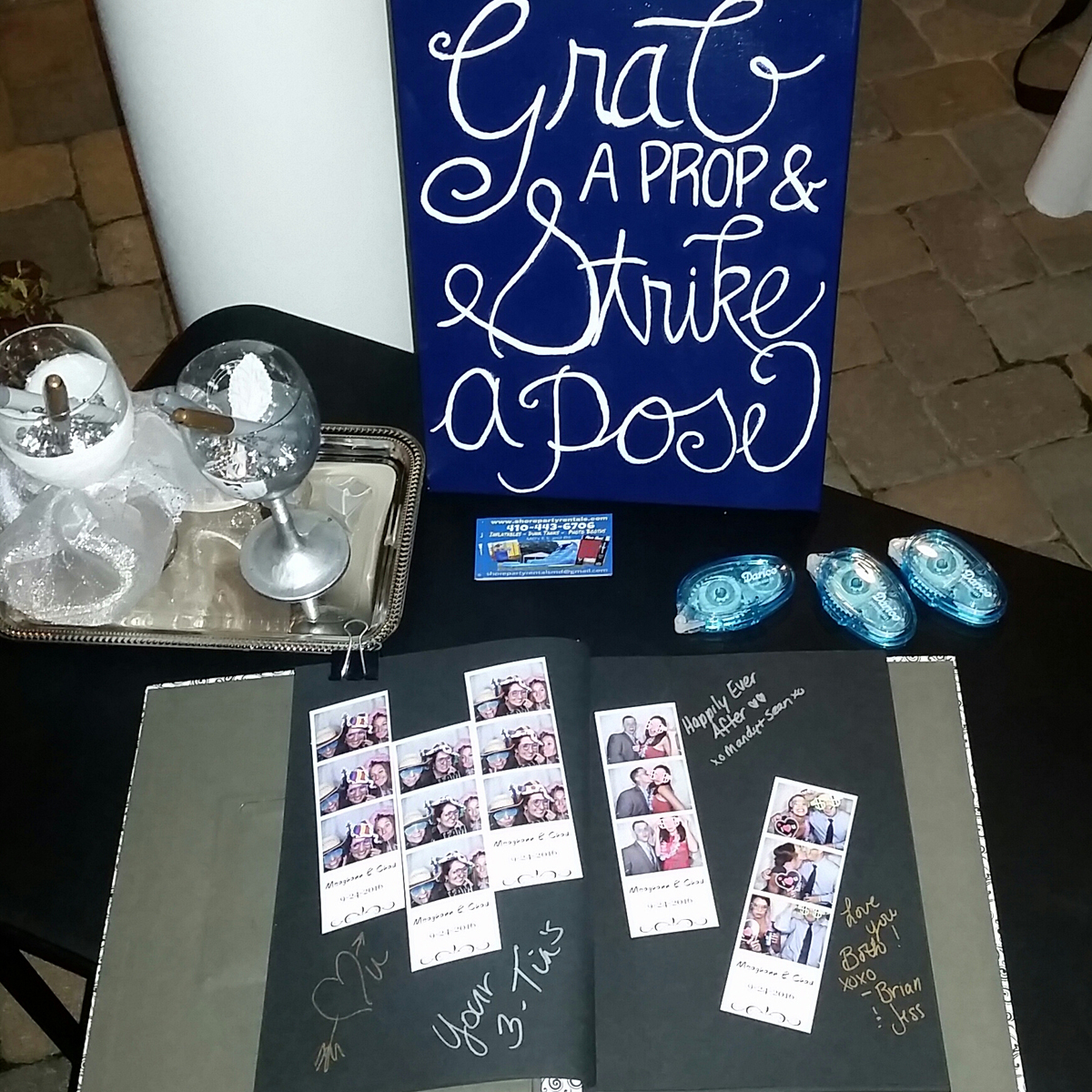 Proudly Serving Maryland & Delaware Since 2014
OFFICE: (410) 443-6706
AFTER HOURS EMERGENCY: (410) 490-5654